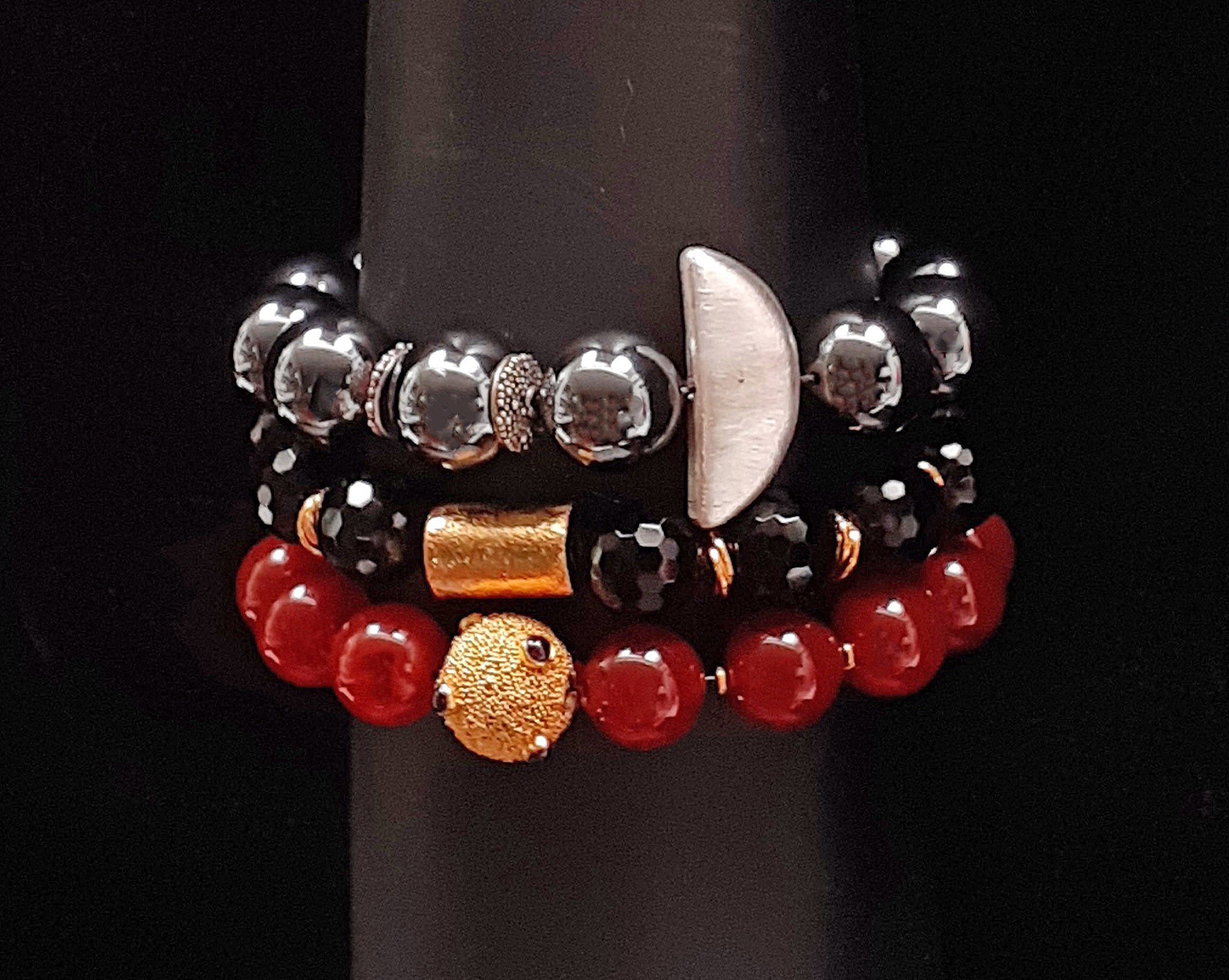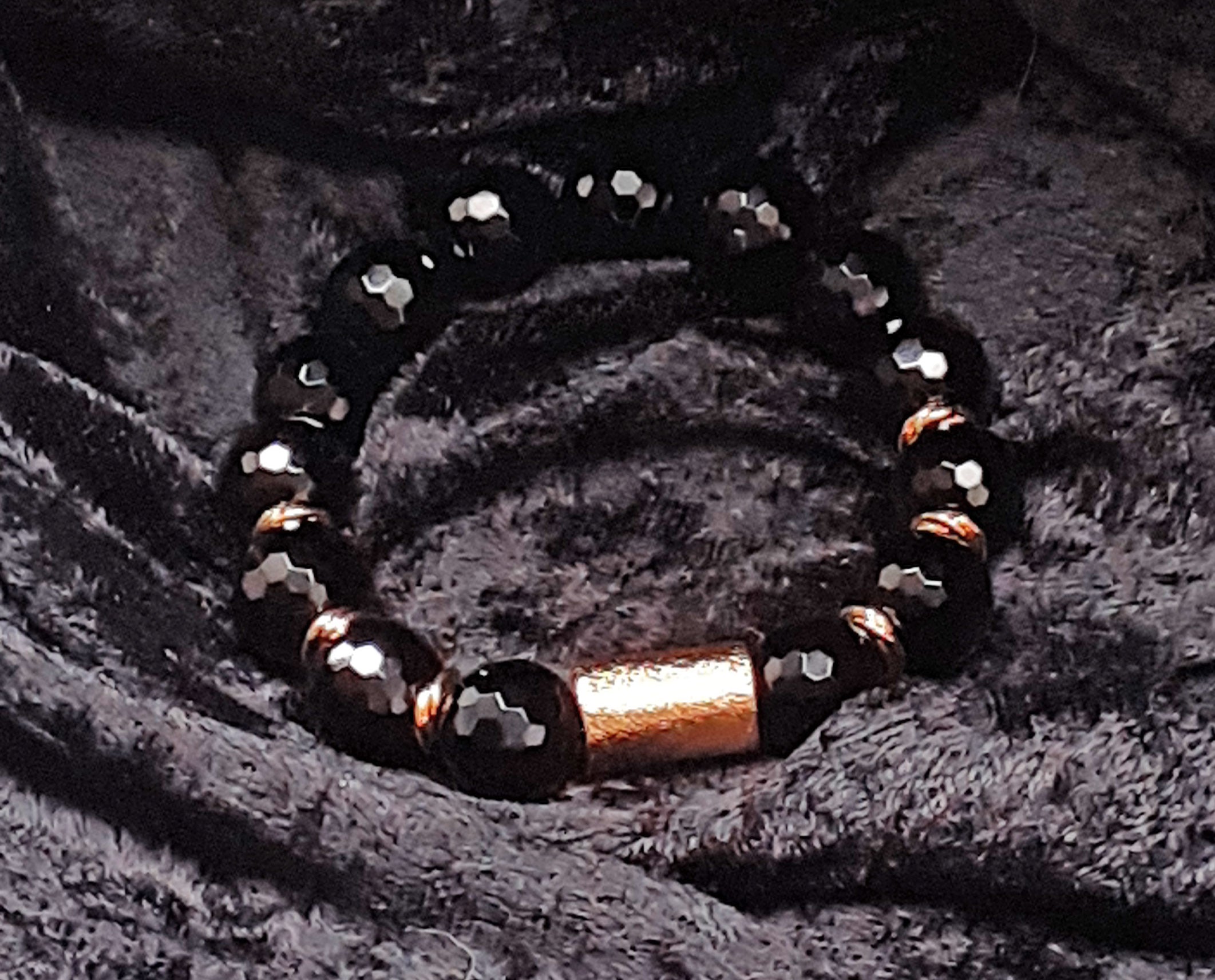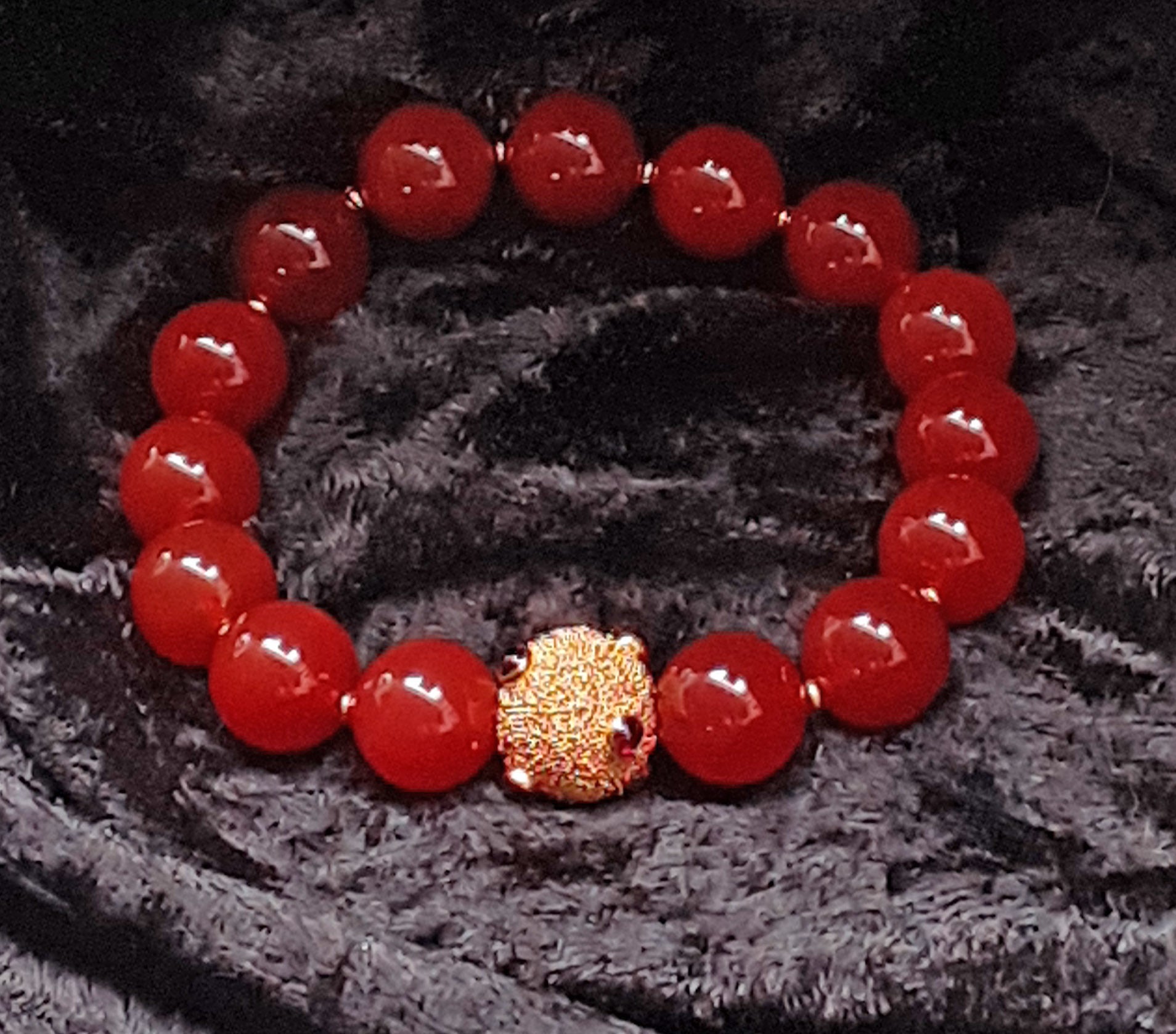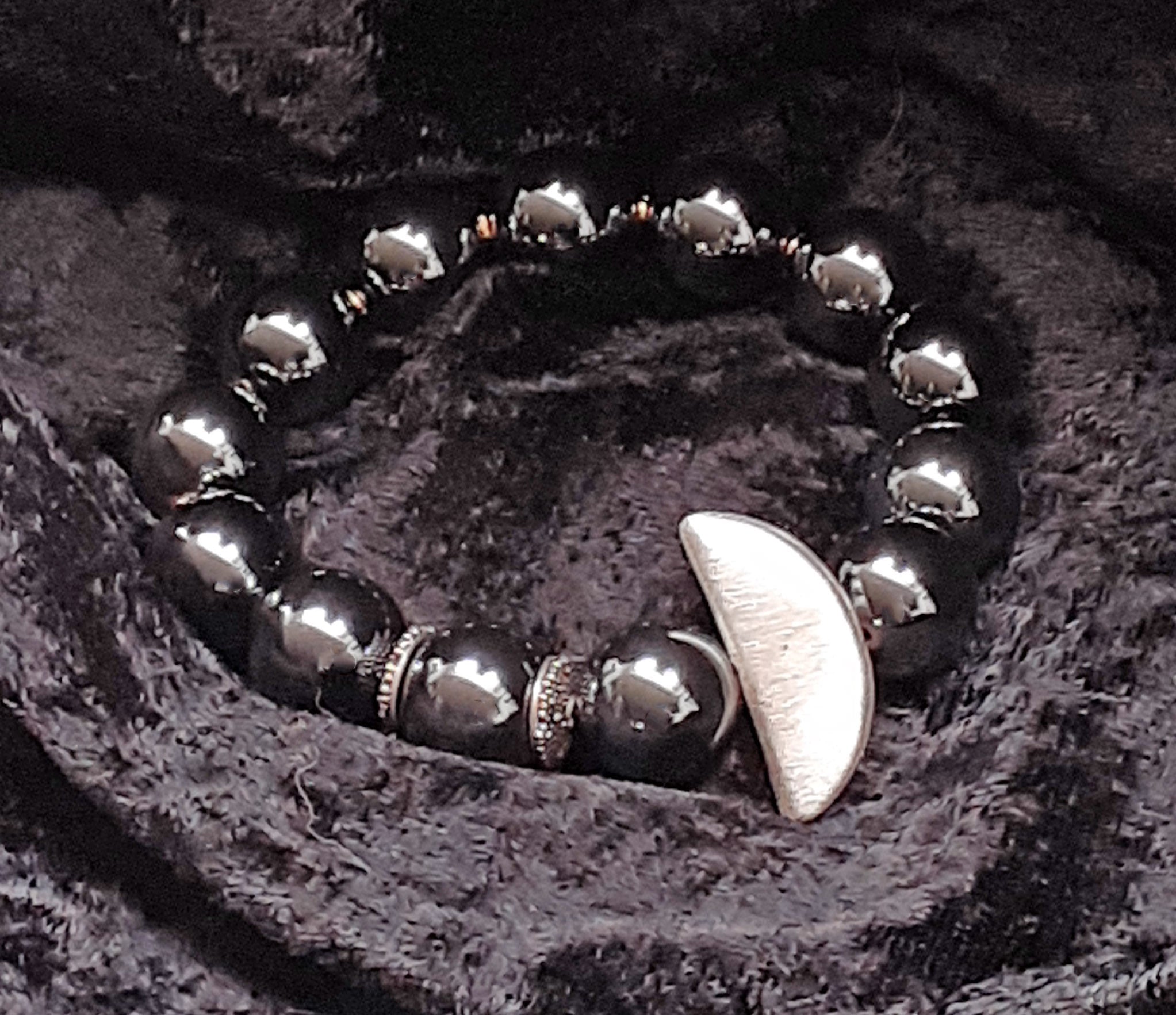 Stay in style with these GEMMY STRETCH BRACELETS - the perfect accessory for any outfit! These bracelets feature beautiful gemstones that are said to possess healing powers, complemented by precious metals in gold and silver. Whether treating yourself or gifting to a friend, these bracelets will definitely get some shine! 💎
Beautiful and easy to wear gemstone stretch bracelets. Three styles available: Hematite and Silver Beads, Black Onyx Facetted with Gold 24K Vermeil Gold Accent Bead and Carnelian Gemstones with Large 24K Vermeil Bead that has garnet accents.
Healing Properties: Hematite is a grounding stone that is used for protection and stability. The word "hematite" is derived from the Greek word for "blood" and is known as the "bloodstone". Black Onyx is used for grounding, protection, and self-control, and as a shield against negative energy. It also enhances discipline, allowing more ease in following through on goals and completing tasks. Carnelian has many names – The Singers Stone, The Sunset Stone, and the Artist Stone - and many healing properties.  It sparks energy, inspires confidence and empowerment and it inspires creativity.                                              

These pearls are flawless with exquisite natural color lustre. Large perfectly round freshwater pearls of this size are special!
18K Gold earwire setting. 12mm Freshwater cultured pearls. Total earring length 1.25 inches.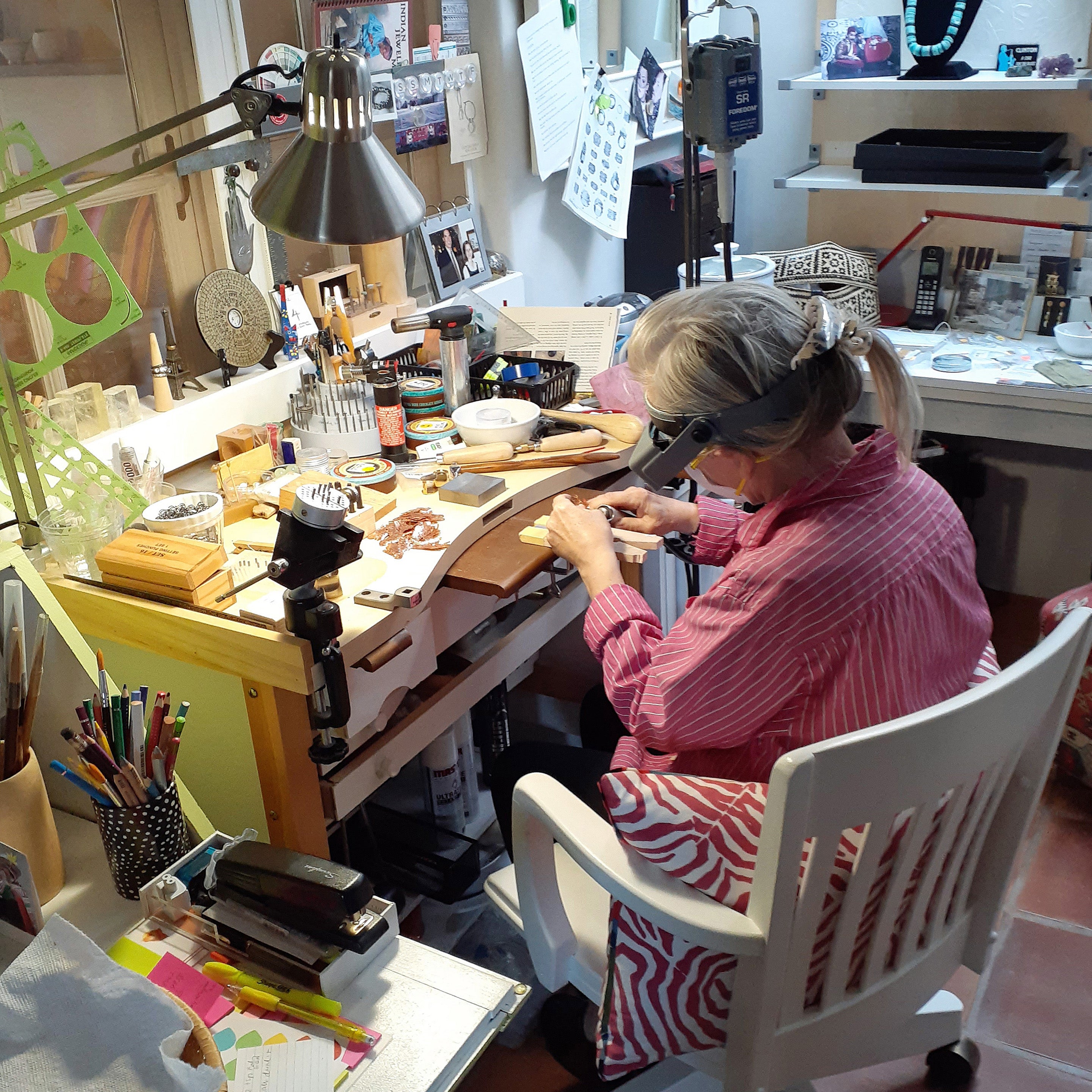 WELCOME TO MY ONLINE STORE!
I use only recycled precious metals and ethically sourced gemstones. For more information about me, my work and inspiration click the button below.
ABOUT
. . . COME VISIT MY STUDIO #28 THIS FALL during the Santa Fe Studio Tour!
Don't miss this annual free city-wide event! Over 100 artists will open their studio doors for two weekends in October. During the week there are many events to sign up for: studio talks, demonstrations and workshops.
MORE INFO HERE