AQUAMARINE + BLACK ONYX PRINCESS NECKLACE
Check out this unique, versatile princess necklace! It features large aquamarine and black onyx beads that create an eye-catching, unusual color combo. (And trust us, you won't want to let this beauty go!)
LARGE 18mm ro MED 11 mm graduated Aquamarine and Black Onyx polished round gemstones with a substantial sterling silver S-Clasp.  Length of necklace is called a princess style approx. 18-19inches. This necklace is very versatile and can be worn with every kind of outfit from casual to formal. Natural color light blue aquamarine.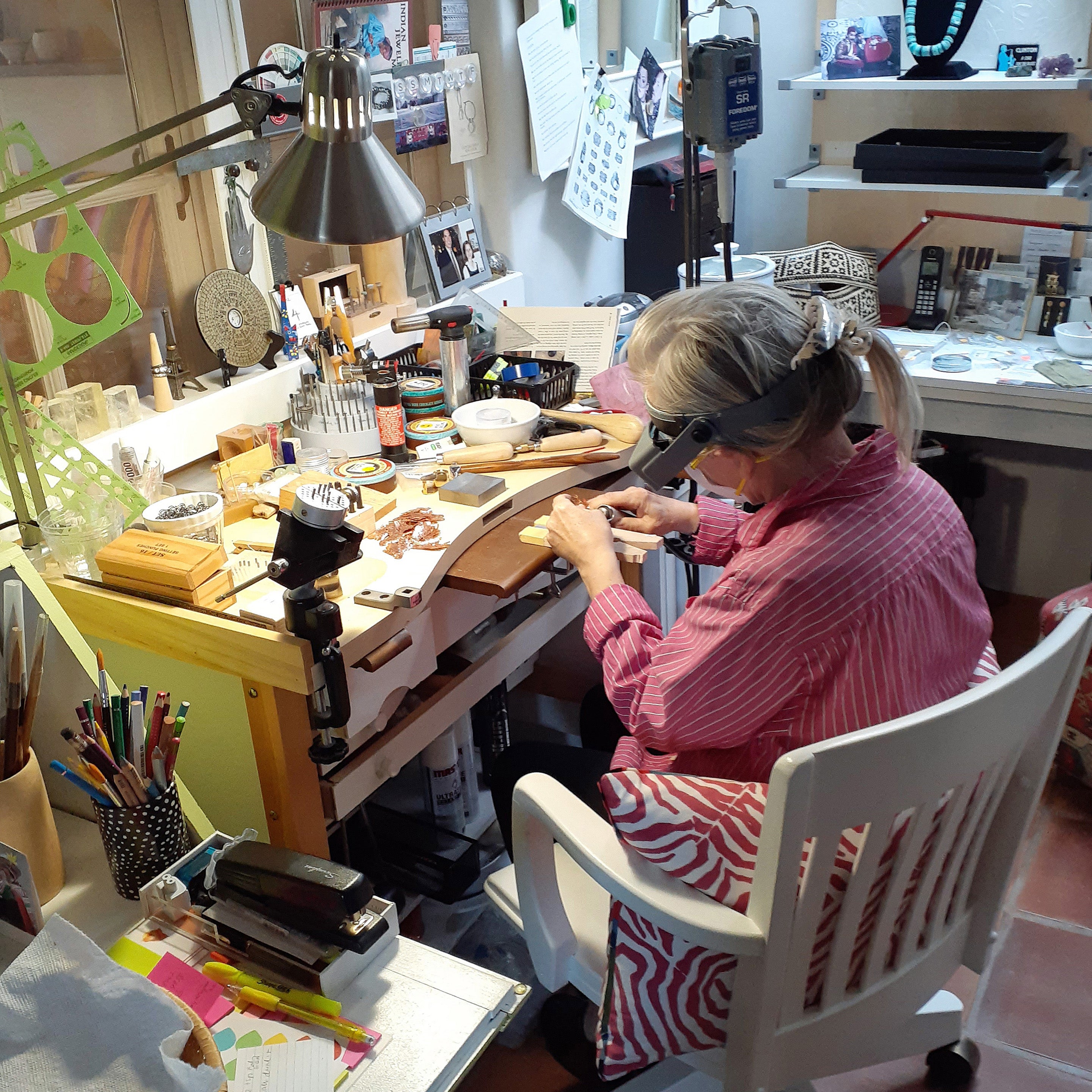 WELCOME TO MY ONLINE STORE!
I use only recycled precious metals and ethically sourced gemstones. For more information about me, my work and inspiration click the button below.
ABOUT
New Mexico True
PROUD TO BE . . .
Pleased to announce thatbhwydesigns . . . studio has just been welcomed into the New Mexico True Certified Program sponsored by the New Mexico Tourism Department. This initiative allows select New Mexico businesses to leverage the magnetic and powerful New Mexico True brand to build their products' recognition and amplify existing marketing messages. It brings national attention to the quality, care and craftsmanship behind products that are made in New Mexico.